Sliding glass patio doors.
Without the bulky frames.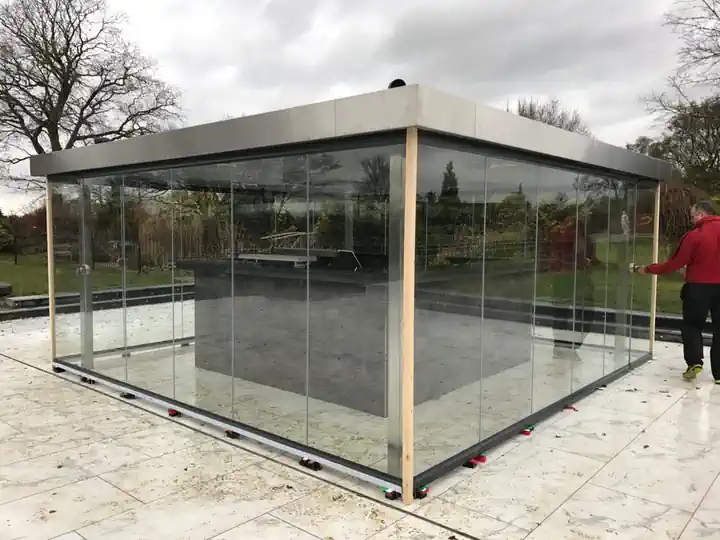 Fully retractable and truly frameless. Available in two variants, both single and double glazed. Both options utilise our slide and stack system.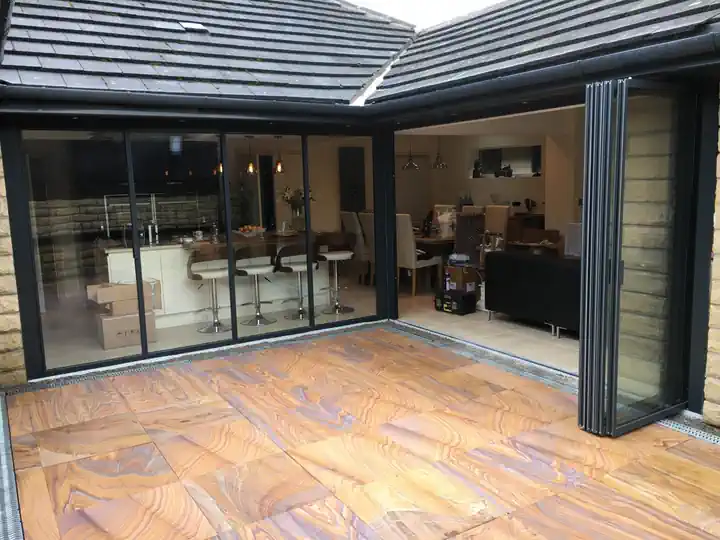 Our revolutionary new door system. Extremely slim frames but the same functionality. Perfect for any home. A great alternative to bulky framed bifolding doors.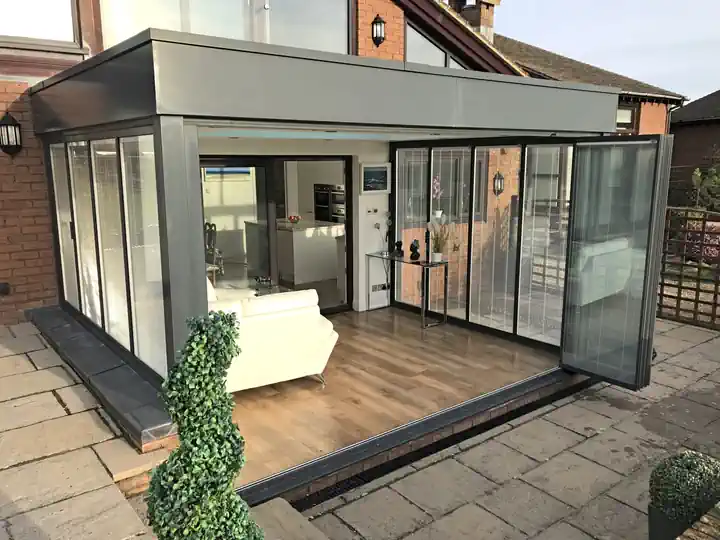 Our most affordable door system – the Aluminium Bifolding door. It utilises a bi-folding open-and-close mechanism with a single door opener.
Frameless Sliding Patio Doors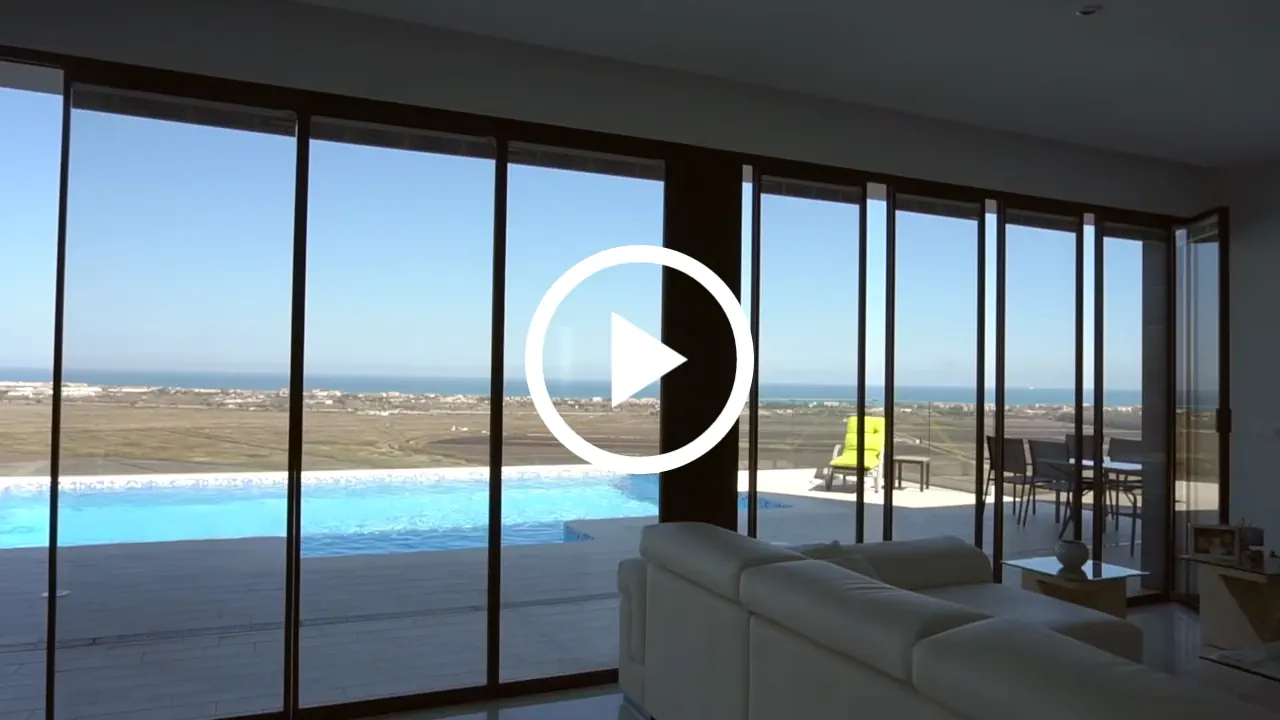 Perfect for any home. Our frameless sliding doors offer unrivalled clear glass views compared to bulky bifold doors.
Fully installed within 4 weeks.
Fully retractable and surpassing all UK building regulations.
Our Company – Vision Glass Patio Doors
We design, manufacture and install a range of external sliding glass doors, suitable for use any internal or external application. Our frameless glass doors, also known as frameless glass curtains are completely unique as a modern alternative to the traditional glass patio door. They are fully retractable but also completely frameless, using our unique folding sliding opening mechanism. We offer site surveys and installation nationwide for our full range of external sliding glass doors, but also offer a service for trade customers.
Surpassing all UK building regulations, our product range consists of several variants. The single glazed frameless sliding door, suitable for any internal application. The double glazed frameless glass door which utilises a unique weather protection system and is suitable for all external applications. The latest addition to our product range is the Ultra Slim Patio Door – our most popular product yet. We also manufacture traditional patio doors, known as the aluminium bifold door. For commercial projects we also supply and fit glass wall solutions, whether it's an office glass wall curtain or glass shop front.
Designed and manufactured at our production facility in Bedfordshire, our leading product is the completely frameless, but fully retractable, sliding glass door system, named the frameless glass sliding door. Surpassing all UK building regulations and achieving outstanding U value ratings, glass curtain walls are the latest in folding sliding glass door technology. Other products we manufacture and install include the latest innovation in bifold patio door systems – the ultra slim patio door. Operating in a similar fashion to sliding folding glass doors, they fold and slide, offering both great clear views and accessibility.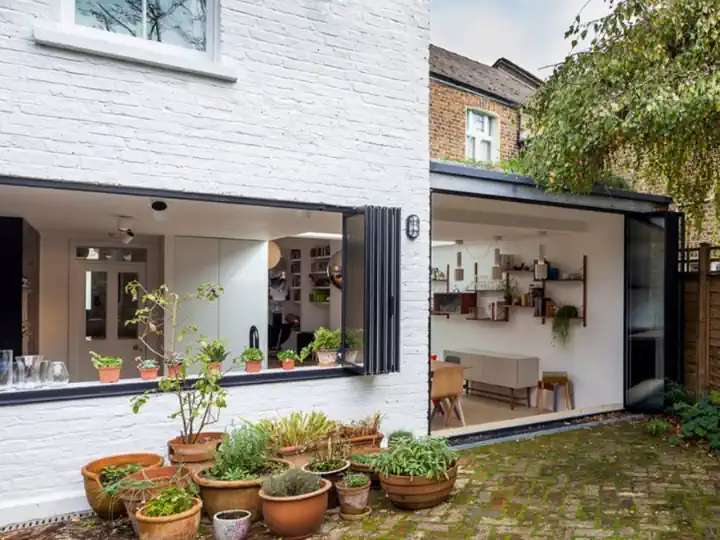 Custom Built Glass Doors
All three types of door system are fully customised to your exact specification. Once you place an order, we then book our surveyors to perform a site visit and acsertain the exact measurements ready for fabrication and installation.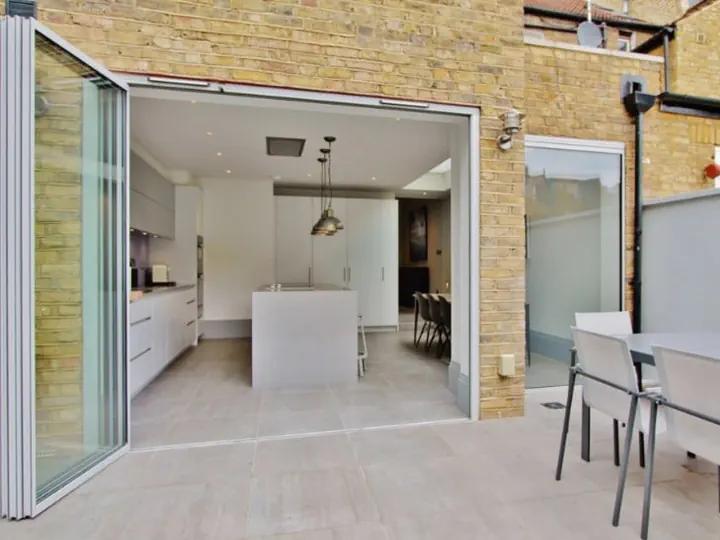 4 Week Installation
With an average lead time to full installation of just 4 weeks, there really is no reason to even consider another folding sliding door company. This of course includes a full site survey and product warranty on all of our frameless patio doors.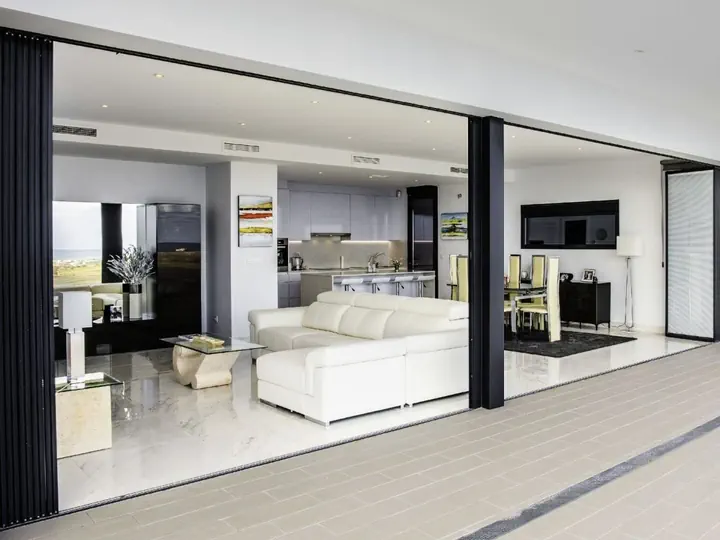 Fully Tested & Secure
Surpassing all UK building regulations, our frameless sliding doors can be used for any internal or external purpose. Frameless glass curtains can be used for commercial or residential purposes, balcony enclosures and even room dividers.