Frameless Glass Doors.
No more bulky frames.
What are Frameless Glass Bifolding Doors?
Frameless glass doors are an innovative and unique door system which are both fully retractable and completely frameless. Available for all external and internal applications, it is 100% weather proof and meets all UK building regulations. Also custom built to fit any size opening – We design, manufacturer, supply and install nationwide our innovative door systems. Also known as frameless glass curtains this new type of door system is a revolutionary advance in both technology and usability for both residential and commercial purposes.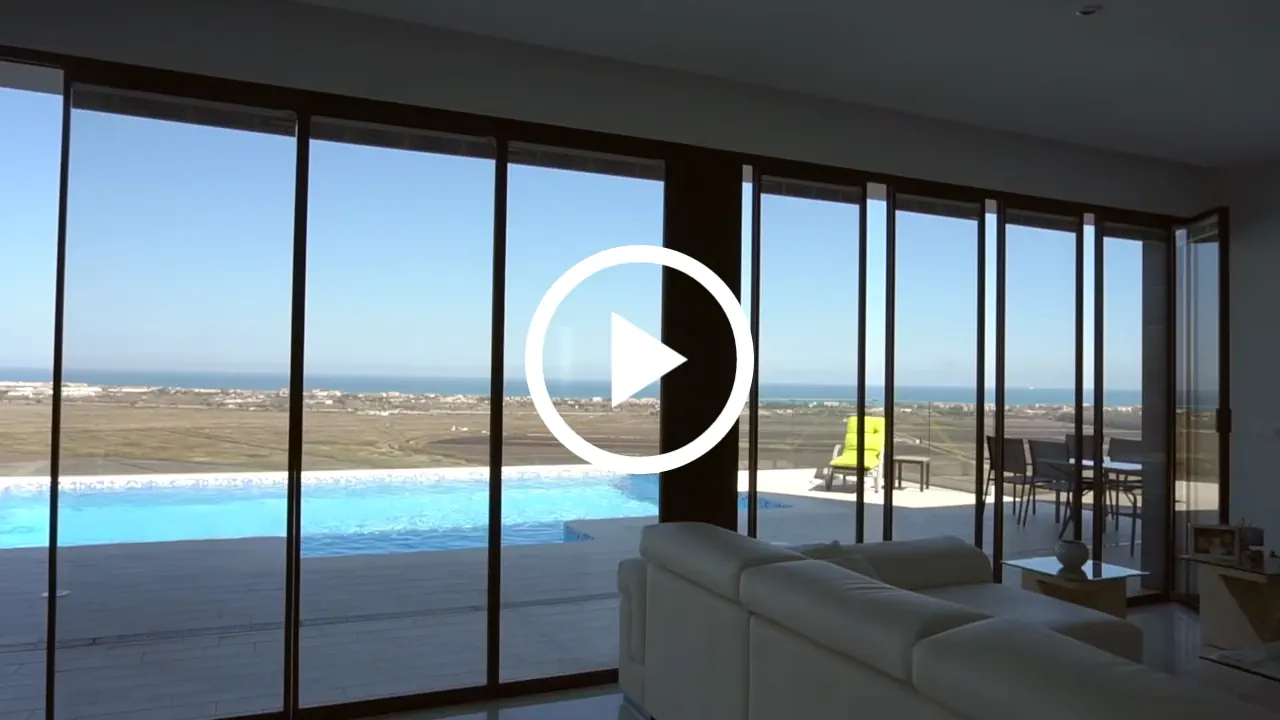 Perfect for any home. Our frameless glass bifolding doors offer unrivalled clear glass views compared to bulky bifold doors.
Fully installed within 4 weeks.
Fully retractable and surpassing all UK building regulations.
Benefits of Frameless Bifold Doors
Frameless glass doors slide-and-fold to open up your home. When closed they offer unrivalled clear glass views.
Our glass bifolding doors also offer extremely high energy efficiency and U-value ratings.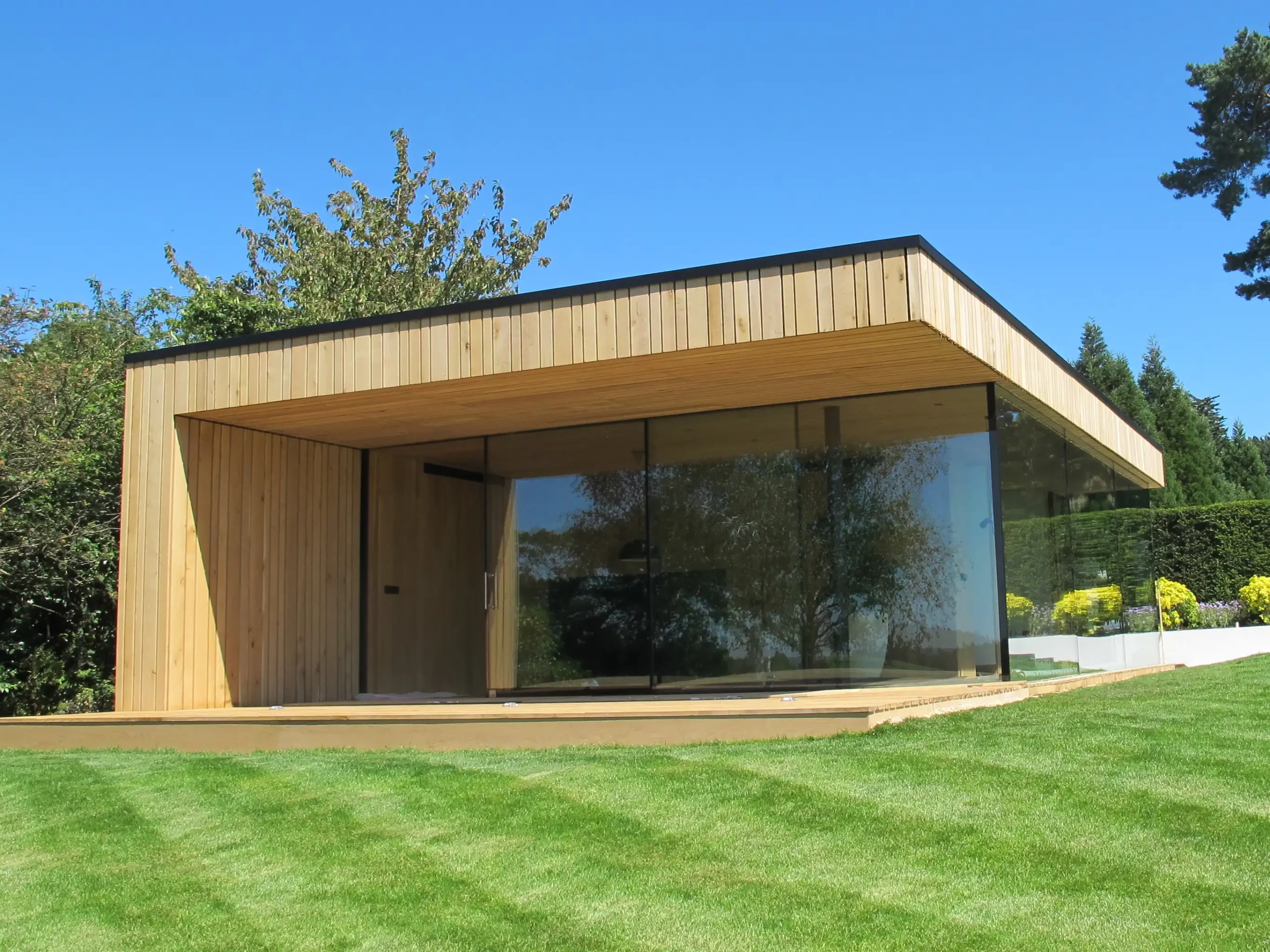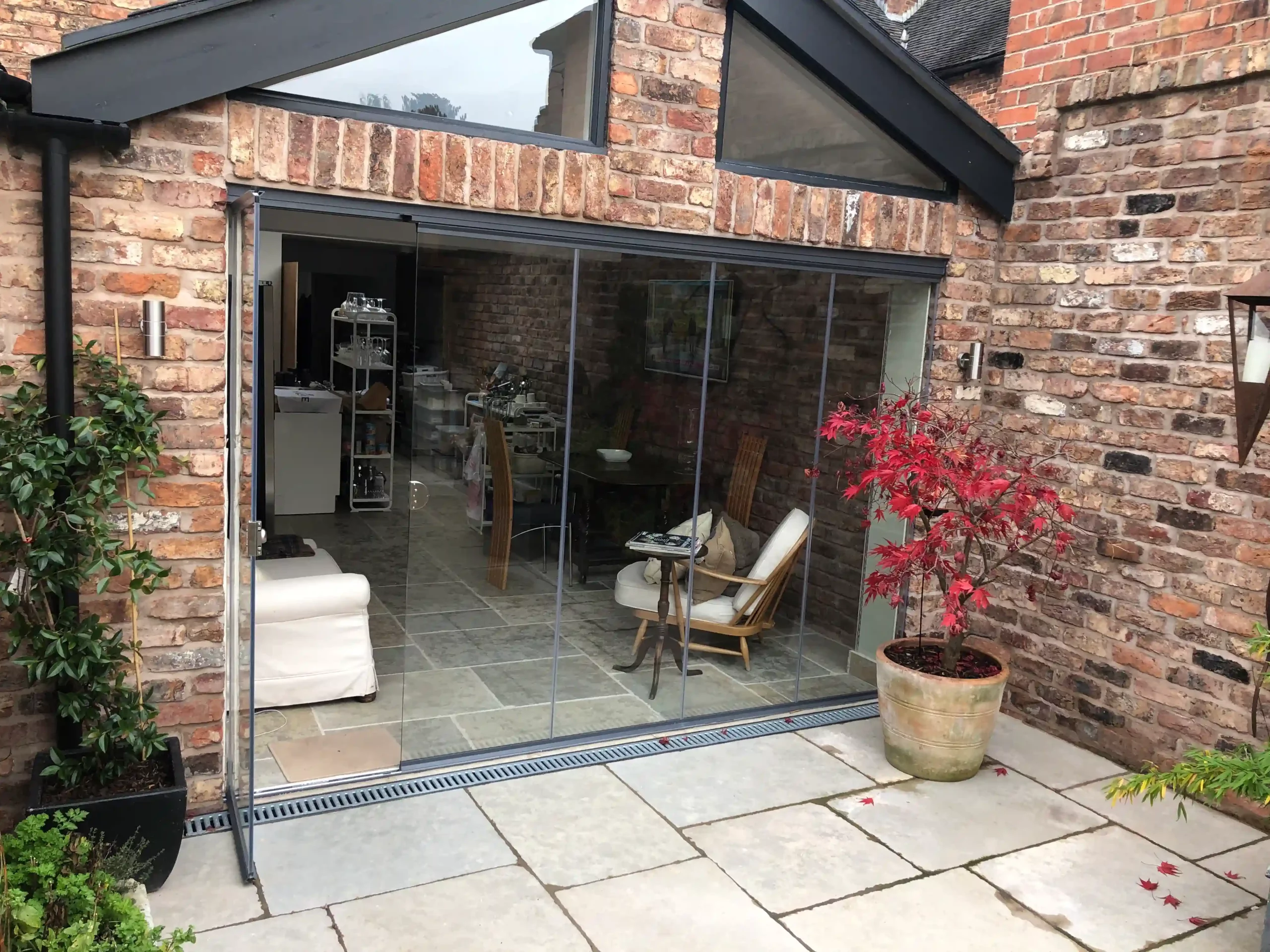 Glass Bifolding Door options:
Frameless bifold doors are available single or double glazed. Suitable for any internal or external purpose.
Our folding glass doors can be used for commercial or residential projects.
A great alternative to bulky framed patio doors. 
Glass Bifold Doors options:
Double Glazed Frameless Glass Doors
Our double glazed frameless glass door can be used for any internal or external application. Our folding glass doors are  fully retractable like many patio doors, but with the added benefit of having no frames. Fully weather resistant, using our unique weather protection and compression locking system, you can be rest assured that no matter how severe the weather, your home will stay warm and dry. Meeting all UK building regulations this sliding glass door will give truly uninterrupted views of your garden, without the need for bulky and intrusive sightline frames. Our double glazed glass curtains come with a fully secure access door, a 3 point locking system. They operate in a similar way to traditional patio door systems. Why pick a traditional folding sliding or glass bi folding door when you can have a
frameless
glass bifold door? Safety is also never an issue with our
sliding glass patio doors

 
because every double glazed door comes with a 3 point Schlegal compression locking system as used on most patio door systems.
Single Glazed Frameless Glass Doors
Our single glazed frameless glass door is commonly used as a room divider or glass partition. They are also suitable for balconies or terraces. The single glazed glass concertina door is manufactured with 10mm 'K' toughened glass panels, which give a sleek and modern feel to any home. All single glazed frameless bifold doors come as standard with an access panel for ease of everyday use. Whether it be for entering the conservatory, living room, or kitchen. Our folding glass door is fully retractable within seconds, to give you the option whether you want a room partitioned or separated off. One of the many benefits of using our single glazed glass curtains is heat retention. Lets imagine you have a large conservatory which means that a lot of heat is lost in the winter. By installing a single glazed bifold door in between your kitchen and conservatory, you can have the bets of both worlds!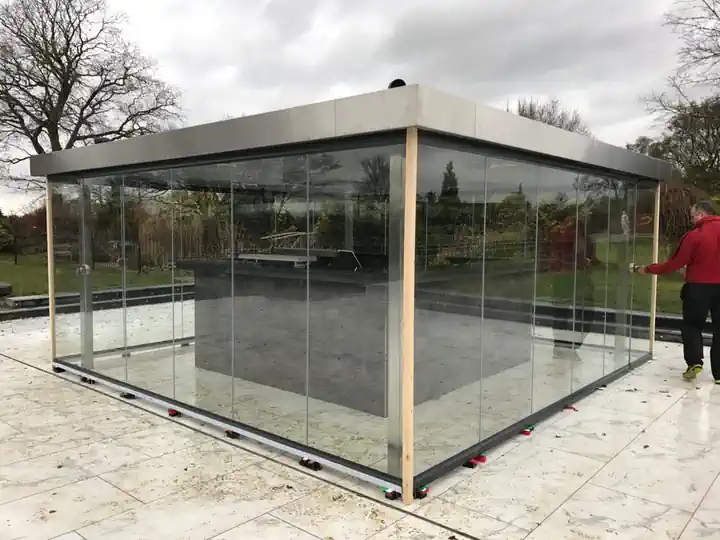 Fully retractable and truly frameless. Available in two variants, both single and double glazed. Both options utilise our slide and stack system.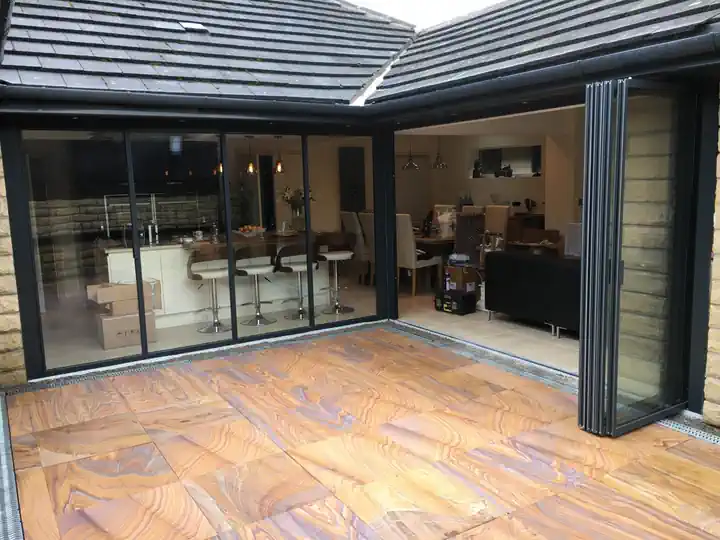 Our revolutionary new door system. Extremely slim frames but the same functionality. Perfect for any home. A great alternative to bulky framed bifolding doors.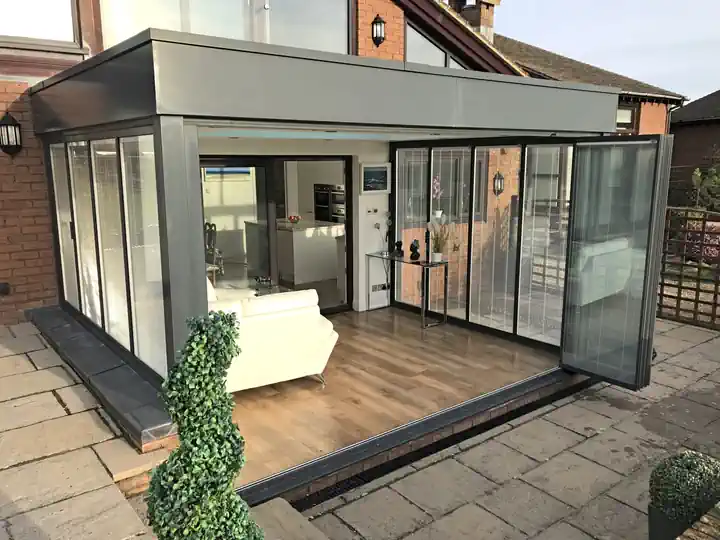 Our most affordable door system – the Aluminium Bifolding door. It utilises a bi-folding open-and-close mechanism with a single door opener.